With four banking locations in the heart of Oklahoma, Small Businesses have always been at the center of all that we do at Cornerstone Bank! It is an honor that so many Small Business owners have trusted our team at Cornerstone Bank to be a part of their success over the years.
With that in mind, we have devoted this section of our website to recognize and profile some of the great Small Businesses from each of the Oklahoma communities that we serve.
We congratulate the Business owners, their families, and their staff on all of their accomplishments, and we encourage you to check them out!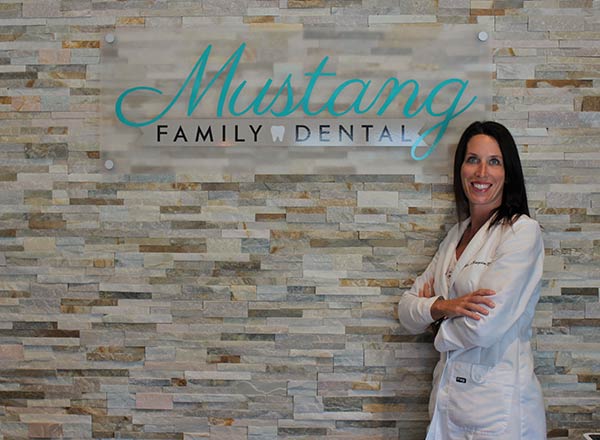 Mustang Family Dental
Owner: Callie D. Bouziden, DDS
Year established: 2013
Main services provided: Dental cleanings, veneers, Invisalign, teeth whitening, Botox, Fillers, Esthetic laser
About the business: "We are a family focused on comfortable comprehensive care."
Why she chose Cornerstone Bank: "Proximity to our office and ease of use. Wonderful people"